8.

Tabs

The dock windows Flight Planning, Information, Simulator Aircraft and Search have tab bars that allow to close, open and move tabs.

Tooltips give more information about the function of a tab.

Note that you cannot move a tab to another window.

The Window -> Reset Tabs to Default menu item in the main menu also resets the tab visibility and order to default.
8.2.

Mouse actions
Click and drag a tab to move it.

Double click a tab to close it.

Right click a tab to open the context menu.

Use the mouse wheel above a tab bar to cycle between tabs.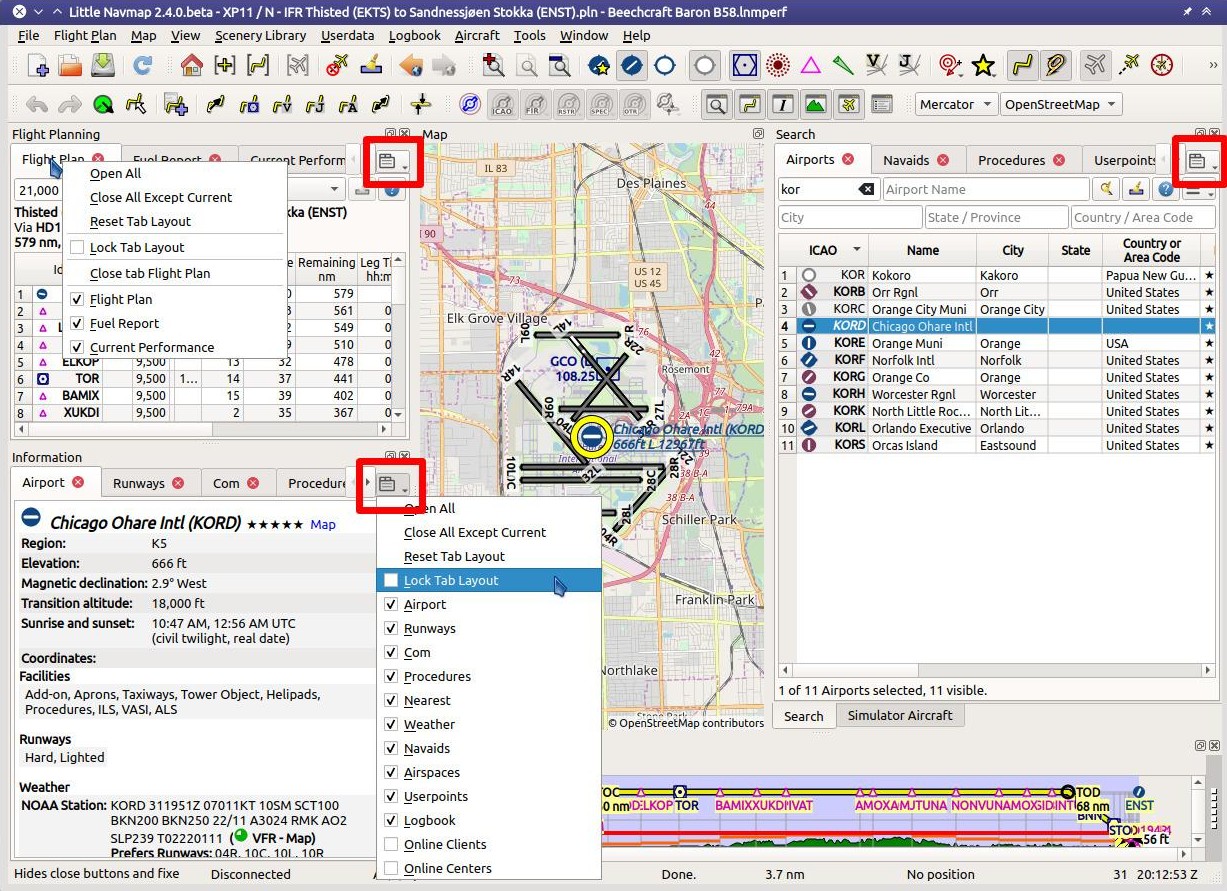 8.3.

Stacked Dock Window Tabs

Tabs at the bottom of a window appear when you drop dock windows on each other. Grab a window title bar to move a window out of the stacked display. You can also change the order of these tabs by dragging them around.

See Dock Windows for more information about stacked dock windows.